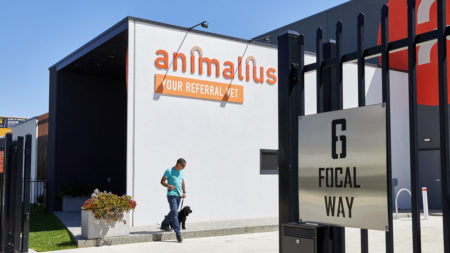 Our Services
We are a multidisciplinary team of veterinary specialists. You can rely on us to provide advanced diagnostic and therapeutic veterinary services in a caring and supportive environment.
ANAESTHESIA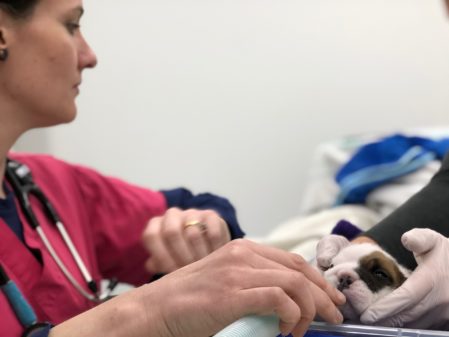 Anaesthesia services at Animalius are overseen by registered specialist Veterinary Anaesthetists Dr Jen Davis and Dr Nicole Studer, who provide expert care to our patients undergoing general anaesthesia and sedation for a wide range of procedures, with the experience and facilities to manage complex and high risk patients. Our anaesthetists employ many strategies to reduce anaesthetic risks, post-operative pain and complications, such as regional nerve blocks and epidural analgesia.
Jen and Nicole are supported by a team of experienced and competent hospital veterinarians, veterinary nurses and technicians.
Dr Jen Davis is also highly qualified and experienced in analgesia and is available to consult on pain management for patients with long-term, refractory pain. Please see our services section entitled Pain Clinic below.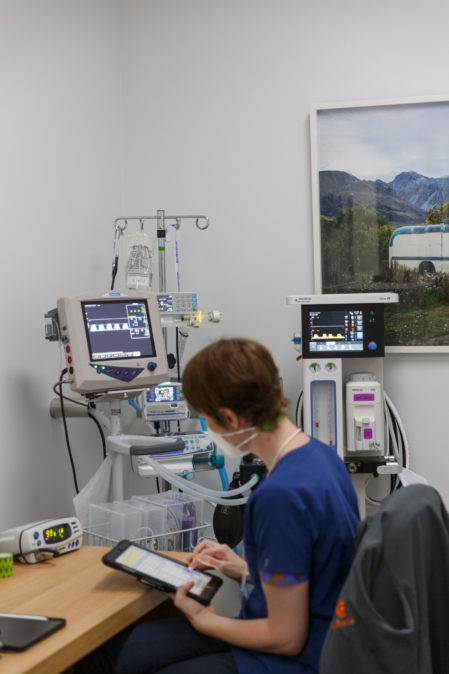 DENTISTRY AND MAXILLOFACIAL SURGERY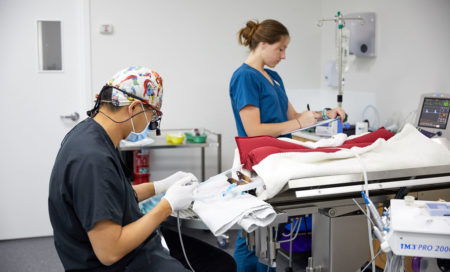 Dr Kevin Ng is one of very few specialist veterinary dentists in Australia and brings his charm and skills to a wide range of dental, oral and maxillofacial conditions.
Oral & Maxillofacial Surgery
There is a common misconception that veterinary dentists just treat teeth. Kevin also has extensive training in oral and maxillofacial surgery such as repairing jaw fractures, oral tumour removal, cleft palate surgery, salivary gland surgery and other advanced oral and maxillofacial procedures.
The collaboration of our oral surgery service with internal medicine, general surgery and imaging allows us to perform advanced diagnostics such as 3-D surgical planning and CT lymphangiography prior to treatment of advanced maxillofacial surgery cases.
Another benefit of having a veterinary dentist perform maxillofacial procedures is that Kevin can address any dental issues at the same time if necessary. This cuts down on anaesthesia time and streamlines patient care.
Advanced Dentistry
The range of procedures performed for advanced dentistry is truly phenomenal. Although extraction of diseased teeth has traditionally been the most common treatment performed in veterinary medicine, these days, discerning clients are well-informed about the health and functional benefits of preserving teeth. Our dentistry team now offers a full range of dental treatment options.
Examples of advanced dentistry procedures that we perform include:
*Advanced periodontal surgery such as periodontal flaps to reduce pocket depth or replace lost gingiva. We can even regenerate lost alveolar bone for important teeth.
*Endodontic treatment such as root canal treatment and vital pulp therapy for fractured teeth or those with necrotic pulps.
*Restorative treatment such as restoratives (fillings) and metal crowns to preserve the shape of a tooth and its function.
*Orthodontic intervention such as acrylic incline planes or buttons and chains appliances (braces) to treat malocclusions such as linguoverted (base narrow) canines and mesioverted (lance) canines.
Kevin is more than happy to assist with cases of challenging or extensive extractions, such as mandibular canine extractions or full-mouth extractions for canine or feline stomatitis. We also have a specialist anaesthetist on staff, allowing us to perform procedures on poor anaesthetic candidates.
The inclusions of a dentistry and oral surgery service to Animalius allows us to take a multi-disciplinary approach to diagnose and treat complex oral medicine cases such as masticatory muscle myositis, feline and canine stomatitis, and immune-mediated mucosal diseases such as pemphigus vulgaris and erythema multiforme.
Kevin also offers a dental teleradiology service. You can submit dental radiographs for his opinion via our Keystone portal. See the instructions in our Resources for Vets tab, or follow the link in the Referral Teleradiology tab above.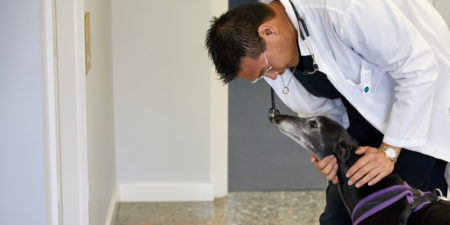 PAIN CLINIC
Animalius Pain Clinic aims to improve quality of life for pets suffering from difficult to manage pain conditions. As a Registered Specialist in Veterinary Anaesthesia, Dr Jen Davis has significant expertise in the identification and management of pain in animals.
Animals that may benefit from a Pain Clinic consultation include those with acute (short term) or chronic (long term) pain conditions that are not easily managed with first-line prescription pain killers. Examples include:
* Osteoarthritis
* Painful medical conditions: pancreatitis, otitis (ear disease), neoplasia (cancer)
* Neuropathic pain: spinal disease, lumbosacral disease, peripheral nerve injury, nerve sheath tumours
* Persistent post-surgical pain (e.g. following amputation)
* Pain of unknown origin
* Painful animals that cannot tolerate first-line prescription pain killers (e.g. non-steroidal anti-inflammatories)
* Animals whose pain may have previously been well controlled but are suffering from a sudden increase in pain levels ("breakthrough" pain)
A visit to our pain clinic involves the development of an individualised pain management plan for your pet, with the overall aim of improving their comfort and quality of life.
Consultation
The initial consultation involves assessment of current quality of life and pain levels, and identification of treatment goals. Medical history and current medications are reviewed.
Repeat consultations may be necessary to fine tune the pain management plan, or in the event of acute, breakthrough pain. However, often animals can return to their referring vet for ongoing pain management.
Individualised Management Plan
Based on the initial consultation, an individualised pain management plan will be formulated. This plan will be provided directly to the pet's owner, and to their referring veterinarian. The plan may include:
– Modification of doses and dosing interval of current prescription medications, as based on current scientific evidence, to optimise analgesia provided
– Addition of adjunct (non-standard) prescription medications as appropriate, to better manage the specific pain type identified
– Identification of non-pharmaceutical interventions that may be of benefit (e.g., environmental modifications, physical therapies, acupuncture, dietary supplements)
– Creation of personalised quality of life and pain scoring tools for ongoing assessment at home
Interventional Procedures
For some pain conditions, interventional procedures may be considered. These involve administration of medications directly at the source of pain, around nerves or inside joints. While interventional procedures are commonly used to relieve intractable pain in people, they are a relatively new and developing specialised technique for managing pain in animals. These procedures may involve a collaborative approach with our diagnostic imaging department, utilising the expertise of our Registered Specialists in Veterinary Radiology to ensure medications are injected precisely in the target area (using ultrasound or fluoroscopy guidance). These procedures are usually performed under heavy sedation or short general anaesthesia.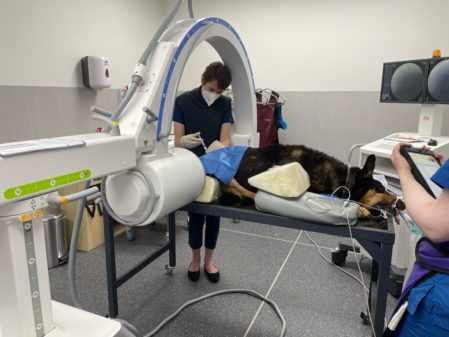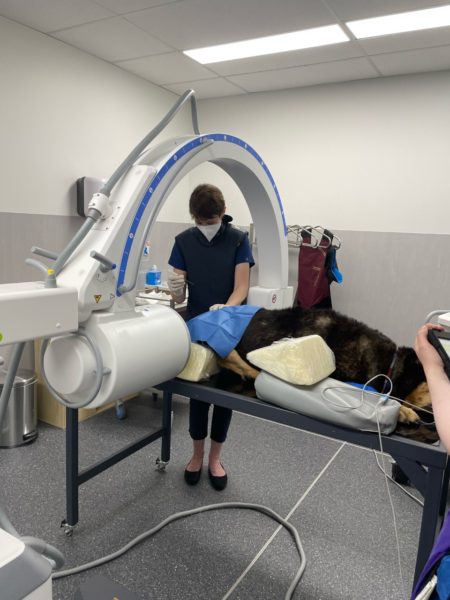 RADIOLOGY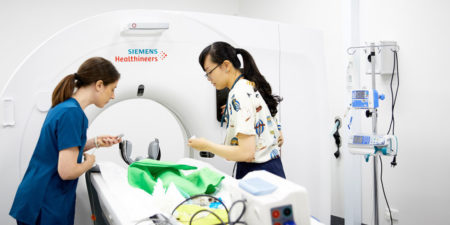 The diagnostic imaging team at Animalius is the largest in Perth and provides both inpatient and outpatient imaging services, as well as a teleradiology consulting service, 5 days a week. See below for the modalities we provide, the types of patients we can help and procedures that we offer.
Computed Tomography
While our brand new, 64 slice Siemens CT provides superb images, it is the expertise and experience of the specialist radiologists operating it that make this service so valuable. Key to getting the best for our patients and clients is a detailed understanding of the modality and when it is appropriate. We offer outpatient CT when our radiologists have conferred with the primary care veterinarian to determine this is the best imaging modality to investigate their concerns.
CT is a versatile imaging modality that allows for rapid evaluation of areas of complex anatomy. There are many indications for its use; common ones are included below. If you think you have a patient that might benefit we are always happy to discuss – just give us a call.
Head and neck – fractures, neoplasia, nasal discharge, otitis, retrobulbar disease, salivary gland disease, draining sinuses, oral cavity masses, nasopharyngeal polyps, pharyngeal stick injuries, thyroid masses, carotid body tumours.
Spine – intervertebral disk disease, trauma, congenital malformations, discospondylitis, vertebral neoplasia and osteomyelitis, cauda equina syndrome. Myelography can be performed to increase the information yield regarding spinal canal disease. We will help you with patient selection to determine whether this test is appropriate.
Thorax – pleural cavity disease including lymphangiography for chylothorax, thoracic wall masses, rib lesions, complex lung disease, feline bronchial disease, mediastinal masses, pulmonary masses, metastatic staging, pulmonary vascular disease such as thromboembolism. Our 64 slice CT is so fast it can image the myocardium and pericardium.
Abdomen – CT is fantastic for acute abdomens, particularly in large dogs (> 25 kg), liver and other masses for staging and surgical planning, insulinoma and adrenal masses, liver abscesses, intestinal perforation, pancreatic necrosis and pseudocysts, portosystemic shunts and other vascular disease, ectopic ureters, abdominal wall trauma, migrating grass seeds.
Musculoskeletal – elbow dysplasia, shoulder joint disease, complex bone lesions, spinal and pelvic fractures, complex fractures (particularly of juvenile patients or small cuboidal bones), osteochondrosis (particularly of the tarsus, for surgical planning), pelvic lesions and pelvic cavity disease.
Oncology – staging and surgical planning, lymphangiography for sentinel node identification, triple phase angiography can be used to assist with differentiation of benign from malignant disease in hepatic masses, peripheral nerve sheath tumours.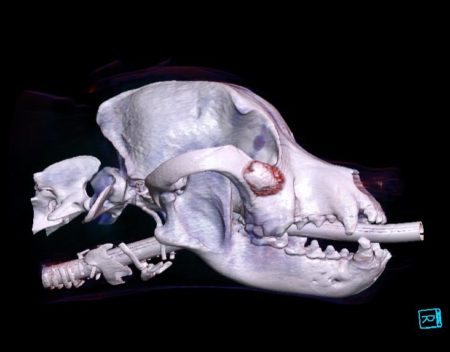 Videofluoroscopy
This is an invaluable modality for evaluating coughing patients for dynamic airway collapse, and for investigation of oesophageal and pharyngeal disease. It is also utilised in interventional radiology techniques such as the placement of tracheal stents, vascular coils and urinary tract diseases.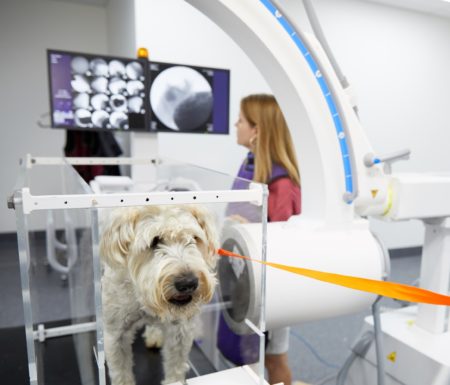 Ultrasound & Echocardiography
Well established in the veterinary community, the Animalius ultrasound clinic offers a complete range of abdominal, thoracic, musculoskeletal and echocardiographic studies, ultrasound guided aspirates and biopsies in dogs, cats and unusual pets. Our radiologists have a keen interest in cardiology and have highly developed skills in acquisition and interpretation of echocardiography.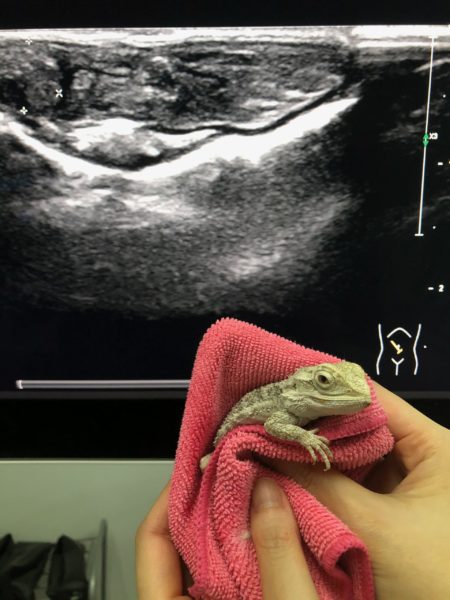 Digital radiography
For those challenging patients or body regions where you struggle to acquire diagnostic radiographs, or if you simply have other demands on your time, we offer an outpatient radiography service that comes with the bonus of a specialist interpretation. Packages are available for cost­ effective radiographs when combined with ultrasound examinations.
MRI
MRI at Animalius is performed with our 1.5T Siemens Sempra Magnetom, providing beautiful detail images of structures such as the brain, eye, spinal cord and musculoskeletal system. We accept outpatient referrals for stable patients, and perform a wide range of studies for our inpatient medicine and surgery patients. For more information about our service, you can call or email the Radiology department and speak with our MIT, charge nurse or radiologists.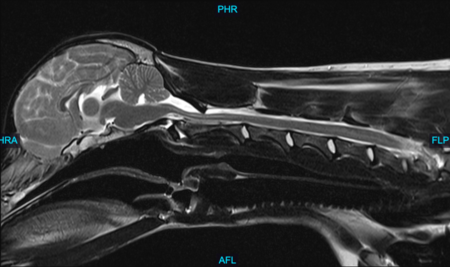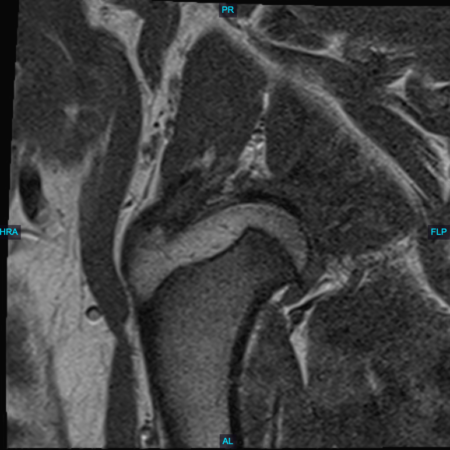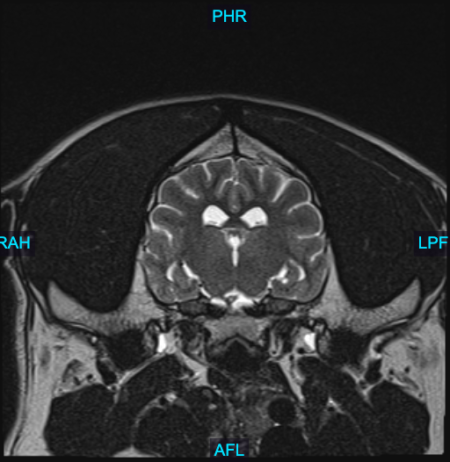 SMALL ANIMAL MEDICINE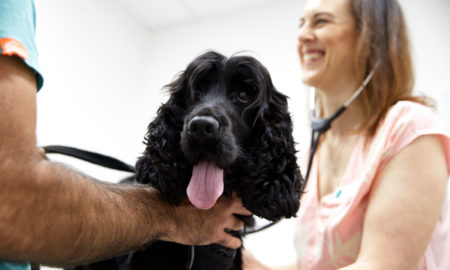 Endoscopy
We are equipped with a wide range of flexible and rigid endoscopes capable of imaging an incredible breadth of patients, from the duodenum of a Great Dane to the urethra of a Maltese or the nasopharynx of a cat. Images are viewed and processed on the latest Olympus Video Endoscopy System with full HD imaging, white light and Narrow Band Imaging capabilities which enhances the visibility and characterisation of abnormal tissue on mucosal surfaces. Some of the indications for endoscopy where we can help are:
Gastroenterology – examination of the oesophagus, stomach, duodenum, ileum (in most cases), colon and rectum in cats and dogs of all sizes. Mucosal biopsies of those areas can be collected for a range of tests. Endoscopic and fluoroscopic guided balloon dilation of gastrointestinal strictures can be performed, along with placement of feeding tubes.
Nasal disease – often in combination with CT, examination and biopsy of the nasal cavity can be performed with a range endoscopic equipment. Our smallest flexible videoendoscope can be used to examine the caudal nasopharynx with ease.
Airway examination – Biopsies and bronchoalveolar lavages can be performed on a wide range of patients. Pre-endoscopy imaging provides invaluable information that can direct sampling and progress and diagnosis significantly.
Urogenital – with the addition of our very small 32mm videoendoscope, we can now image male dogs with a urethra large enough to accommodate a IOF catheter. For female dogs, we have the standard cystoscope with 11F and 14F examination and procedural sheath. For small dogs, the 2.6mm (8F) rigid scope is very handy, especially given its long working length. We are looking forward to using endoscopy in combination with fluoroscopy to perform stenting procedures in obstructive patients.
Interventional Radiology and Endoscopy Procedures
We are lucky to have a team of collaborative and solution-focused staff at Animalius. This enables us to complete complex multidisciplinary procedures including endotracheal stent placement for the support of dogs with life-threatening tracheal collapse. Stent placement may also be considered appropriate for other body systems (eg urethral obstruction).
Cardiology
In combination with our imaging team, Animalius Medicine is ideally situated to provide excellence in diagnosis and treatment of cardiac conditions. We are highly skilled and interested in this field and have a range of supportive equipment including ECG and Holter monitoring. Onsite fluoroscopy is available to facilitate interventional cardiology procedures such as pulmonic stenosis balloon valvuloplasty in collaboration with veterinary cardiologists.
Neurology
Stable neurology patients are welcomed. We have an onsite 64 slice CT and 1.5T MRI for examination of spinal and urgent central nervous system patients. We also offer a seizure package which incorporates a neurology exam, blood tests, MRI and CSF examination if indicated.
Oncology
It is common for the cause of a medical problem to be diagnosed as an oncological disease. A combination of medical and surgical therapies may be required to improve patient outcomes. It is important that the needs of the patient and their family are considered when formulating such management plans. Many chemotherapy options are offered at Animalius however should a specific treatment not be available at this time, then other arrangements will be recommended and arranged for the pet.
General medicine
We have experience in a wide range of canine and feline medicine disorders and look forward to helping you with your challenging patients.
Telemedicine
Often previously reserved for clients in remote locations, we will be now offering telemedicine consultations for a range of situations. This may include follow up assessments for patients previously assessed at our hospital that are now back in your care, and for clients that are unable to or do not wish to travel to our hospital.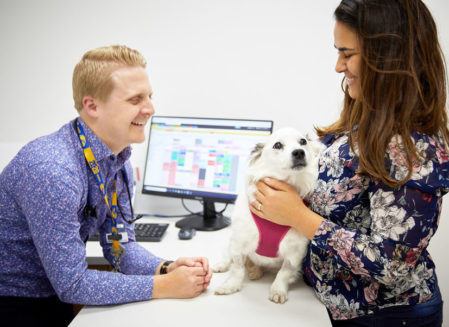 SURGERY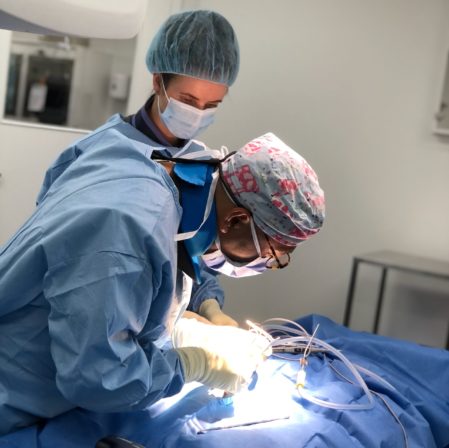 Our surgical service operates Monday to Thursday, with overnight veterinary care for our recovering patients. We offer fully integrated specialist anaesthesia, imaging, internal medicine and maxillofacial (dental) services to support complex surgical cases.
Dr Taka has an interest in minimally invasive surgeries such as thoracoscopy and laparoscopy, and is working closely with our medicine and imaging teams in developing interventional capacity. He also relishes complex fracture repair and offers a wide range of orthopaedic and neurologic, routine and complex soft tissue procedures.
If you have a patient you would feel would benefit from a surgical consult please get in touch.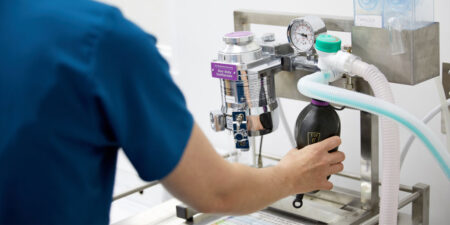 Cranial cruciate ligament disease (TPLO, TWO, extracapsular suture technique)
Corrective osteotomies (angular limb deformities) and lameness evaluations
Neurological surgery including hemilaminectomies and ventral slot procedures for disc extrusion/protrusion
Complex fracture repair, including spinal fractures
Total ear canal ablation and bulla osteotomy (lateral or ventral)
Reconstructions, including skin, muscle, facial and limb
Brachycephalic airway surgery
Thoracotomies for vascular ring anomalies, pulmonary masses
Urinary surgeries including SUB and artificial urinary sphincter device placement
Abdominal surgeries: hepatic, splenic, renal, adrenal, urinary, complex GIT surgeries
Minimally invasive surgeries (arthroscopy, laparoscopic assisted cystotomies,laparoscopic ovariectomy, gastropexy, thorascopic pericardiectomy)
TELERADIOLOGY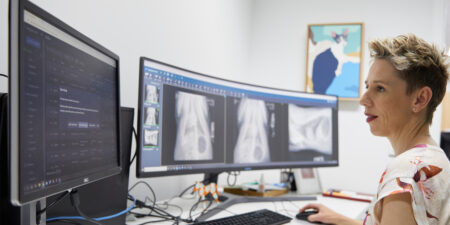 General Radiology
If you would like a specialist interpretation of your radiographs, Animalius radiologists offer a teleradiology service 5 days a week, providing detailed reports and practical advice that is affordable and delivered in a timely manner. Standard reports are provided within one business day and there is an urgent option for 4 hour turn-around. We love talking with vets about their patients and are happy to give advice about improving your radiographic technique.
To submit radiographs simply follow the instructions under Resources For Vets to create your free Keystone account, or head straight to the referral section. DICOM format is preferred but JPEGs are also accepted. If you require URGENT interpretation, please select the STAT option when submitting. This incurs a surcharge fee. You will receive your written report delivered to the email address you provide. A record of all your submitted radiographs and reports is also stored in Keystone for easy web access. Get in touch if you'd like a copy of our fee schedule.
Please note this service is available during our business hours of 8am-6pm Monday – Friday. We are located in Western Australia and are closed on WA public holidays.
Dental Radiology
For interpretation of your dental radiographs, Dr Ng provides written reports with rapid turn-around times on all studies. We are located in Western Australia and are closed on WA public holidays.
To submit dental radiographs simply follow the instructions under Resources For Vets to create your free Keystone account, or head straight to the referral section. DICOM format is preferred but JPEGs are also accepted.