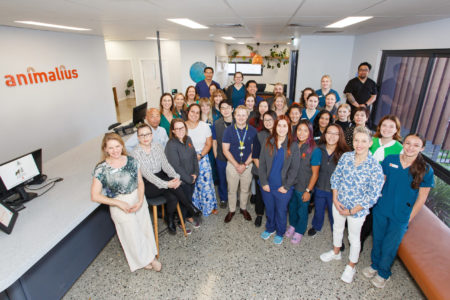 Our Team
ANAESTHESIA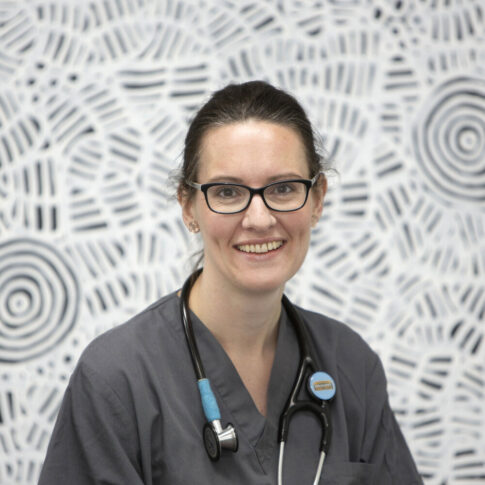 DR JEN DAVIS
Registered Specialist Veterinary Anaesthetist
Jen is a much valued member of our team, providing her calm expertise to the anaesthetic challenges of our practice. Originally from the Shetland Islands in northern Scotland, Jen spent several years as a general practice vet in the UK and Perth, before following her passion for anaesthesia and pain management by pursuing specialist training at Murdoch University, becoming a Diplomate of the European College of Veterinary Anaesthesia and Analgesia in 2015. Jen values the provision of a holistic approach to anaesthesia, ensuring animals under her care are calm and pain-free throughout their visit. Her passion for supporting vets and nurses in general practice to provide safe and effective anaesthesia and analgesia has led her to play an active role in the wider veterinary community where she is currently the Secretary of the ANZCVS Veterinary Anaesthesia and Analgesia Chapter. Dedicated to providing an evidence-based approach to patient care, Jen is also completing a PhD investigating the early identification of kidney injury in dogs during anaesthesia. In her spare time Jen is an avid dressmaker and a competitive cyclist.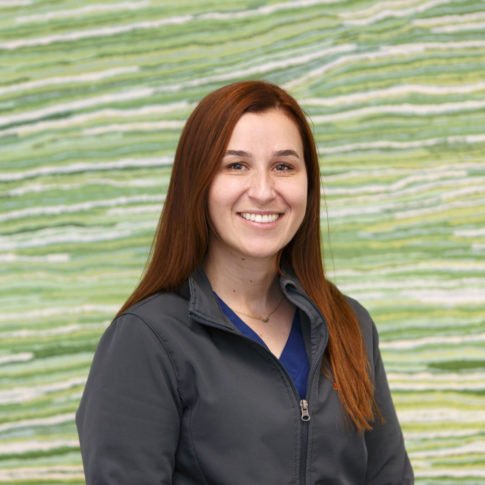 DR NICOLE STUDER
Registered Specialist Veterinary Anaesthetist
Nicole is originally from Switzerland where she completed her veterinary degree followed by a two-year rotating Internship at the Small Animal Clinic of the University of Bern. After discovering her passion for Anaesthesia and Pain management she entered the specialist training program in Bern. In 2019, after the completion of her training, Nicole moved to Perth to work at the Animal Hospital of Murdoch University as a Registrar in Veterinary Anaesthesia. In 2021 she became a Diplomate of the European College of Veterinary Anaesthesia and Analgesia and joined the Animalius Team in early 2022.
DENTISTRY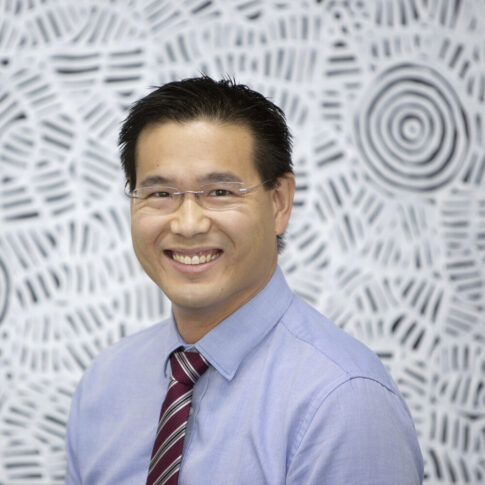 DR KEVIN NG
Registered Specialist Veterinary Dentist
Kevin graduated from Murdoch University in 2006. After spending 8 years in small animal general practice in the Perth area, he developed an interest in dentistry and passed Membership examinations in Small Animal Dentistry & Oral Surgery in 2012, before successfully completing the Dentistry & Oral Surgery residency at Cornell University in 2019 and becoming one of only 4 specialist veterinary dentists currently practicing in Australia.
In his spare time, Dr Kevin loves spending time with his family and his 10-year old Kelpie-cross dog, Floyd. He also loves cooking and is known for bringing delicious concoctions to work. Perfect match!
RADIOLOGY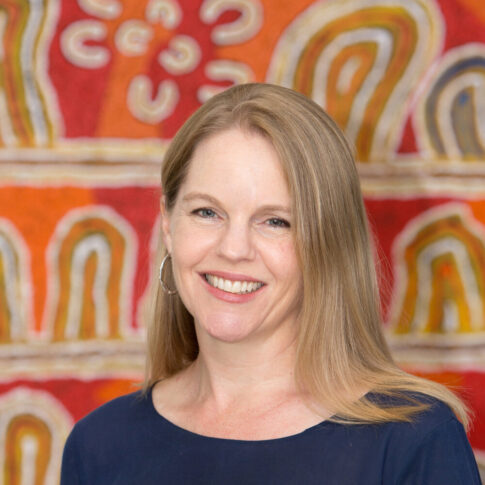 DR BELINDA HOPPER
Founding Director Animalius
Registered Specialist Veterinary Radiologist
Belinda is a veterinary radiologist who loves being part of the diagnostic process – getting to the root of clinical problems and bringing together clinicians and specialists to get the best possible outcome for her patients. She has a particular love for echocardiography and is active in the development of cardiology and interventional radiology services in Perth. Another great passion of hers is continuing education, through delivery of ultrasound training, courses with the USyd CVE programmes, undergraduate teaching at City University of Hong Kong and within the Radiology Chapter of the Australian and New Zealand College of Veterinary Scientists in her roles as President, Membership and Fellowship examiner, mentor and examinations committee member for over 15 years.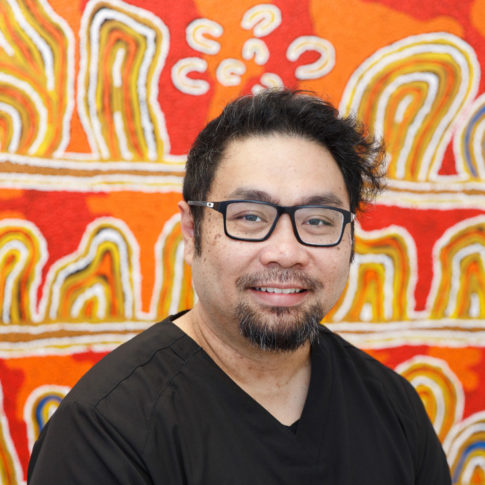 GIL VILLAMOR
Medical Imaging Technologist (MIT)
Our MIT, Gil Villamor, comes to us with more than 10 years of experience in advanced veterinary imaging. Gil has worked in specialist veterinary practices in the US and Hong Kong and brings a wealth of knowledge that is rare in our industry – being able to optimise MRI and CT image quality in our veterinary patients.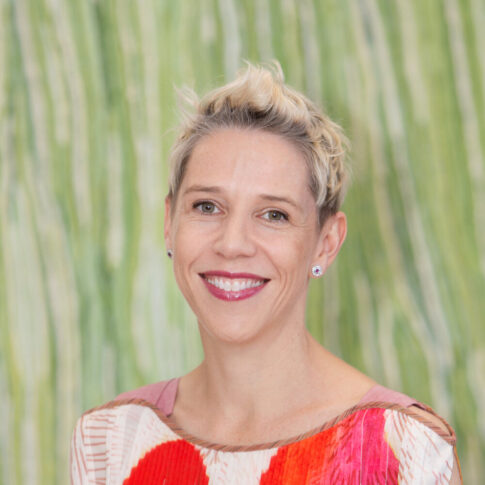 DR ZOE LENARD
Founding Director Animalius
Registered Specialist Veterinary Radiologist
Zoe is a dynamic radiologist with a passion for connection and excellence in both the radiology and veterinary community. She has extensive teaching experience at both the university and post-graduate level (at Murdoch University and for the Centre of Veterinary Education, Sydney University). She occupies a leadership role in the Australian and New Zealand College of Veterinary Scientists (President), which is the main certifying organisation for graduate vets in the region. These connections keep her engaged with current best practice. Her imaging interests are in improving digital imaging in vet practice by improving the access and quality of digital communications (teleradiology), helping vets select the most appropriate imaging test for their patients, and improving access to cross sectional imaging.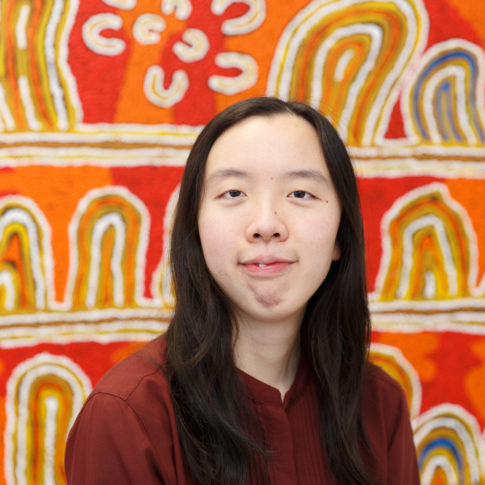 DR PATRICIA THONG
Resident, Veterinary Radiology
After graduating from Murdoch University in 2017, Patricia left for New Zealand and did a few years of rural mixed animal practice with a heavy dairy cattle focus. She then locummed at multiple small animal practices around the South Island and discovered her passion for diagnostic imaging. Pursuing that dream took her through completing a Postgraduate Certificate, while working as an Emergency & Critical Care Veterinarian in Auckland. Patricia spent a year in Sydney as a Medicine Intern before coming full circle back to Perth to start specialist training in Diagnostic Imaging. She looks forward to helping many more patients from an imaging perspective, using her diverse career experience.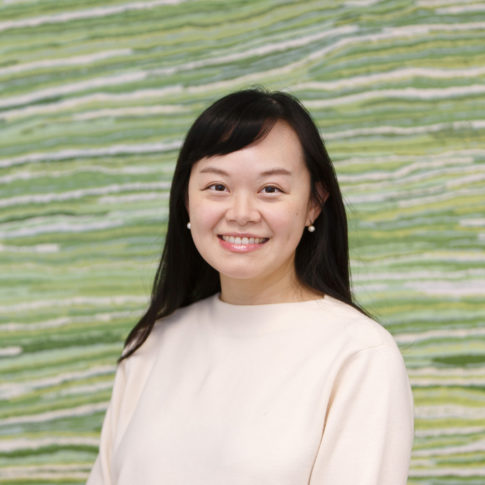 DR LILY HUNG
Resident, Veterinary Radiology
Lily grew up in Hong Kong and Canada, obtaining a bachelor's degree in Psychology from the University of Toronto in 2011. Initially, she was in keen pursuit of clinical Psychology, however, upon adopting her first dog in her final years of University, she had a change of mind and decided to pursue Veterinary Medicine instead. Since her graduation from Murdoch in 2016, she joined Perth Vet Specialists for a one-year rotating internship in Medicine, Oncology and Emergency and developed a passion for Diagnostic Imaging. She is currently in her final year of a three-year Radiology Residency program at Animalius. Lily is kept on her toes by her cheeky and anxious rescue Kelpie cross; and with her background in Psychology, she understands the needs and behaviour of those nervous dogs that come into the clinic. In her spare time, she enjoys baking, sharing her baked goods, and of course, tasting them.
MEDICINE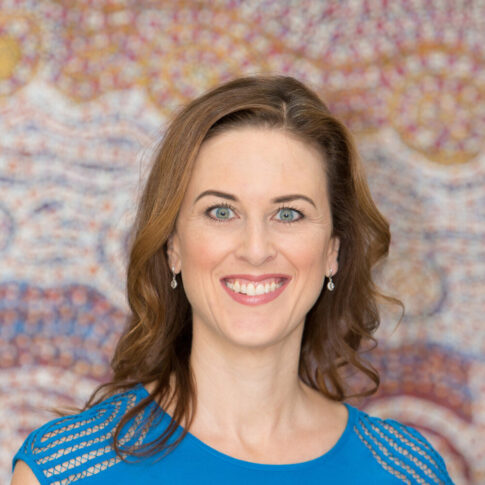 DR FLEUR JAMES
Director, Animalius
Registered Specialist, Small Animal Internal Medicine
Fleur is a specialist in small animal medicine who is passionate about providing the very best health care for dogs and cats, providing post-graduate and under-graduate teaching, as well as constantly developing new skills and evolving as a veterinary specialist. Encouraging professional collaboration is important to Fleur, leading her to take up the position of Small Animal Medicine chapter president in the Australian and New Zealand College of Veterinary Scientists in 2019. Her interests in Small Animal Medicine are extensive, including cardiology, neurology, oncology and endoscopy, and she is particularly excited to participate in further development of interventional radiology services in Perth. Fleur is well known as a very dedicated and compassionate veterinarian amongst her clients and colleagues.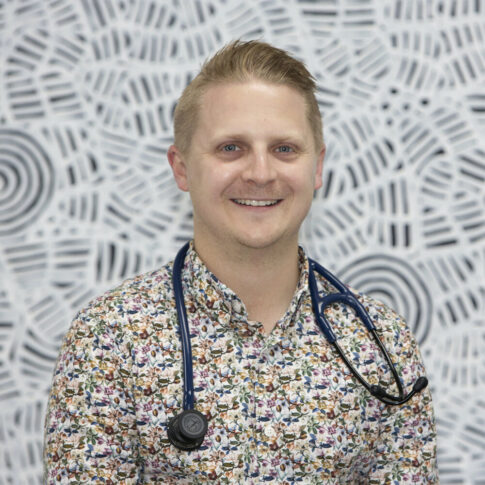 DR GUY WOLFENDEN
Registered Specialist, Small Animal Internal Medicine
Originally from the UK and spending most of his early life growing up in Dubai, Guy completed his veterinary degree at Murdoch University here in Perth in 2014. Following this he completed a one-year rotating internship followed by twelve months in general practice. His love of medicine led him to commence a three-year residency program in internal medicine which he completed in January of 2020 under the direct supervision of Dr Fleur James. Guy joins us as a registrar in small animal internal medicine and is excited to help progress the medicine service here at Animalius. His interests lie particularly in neurology, gastroenterology, haematology and anything involving a cat!
When not at work, Guy enjoys playing golf and taking care of his cats and dog with his partner.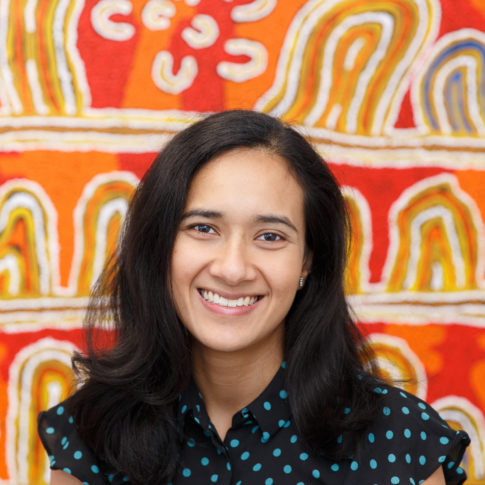 DR DAZLYN BADSHA
Resident, Small Animal Internal Medicine
Dazlyn knew she had found her path after completing a work experience program at her local GP Vet Clinic in high school.
Dazlyn completed her veterinary degree at Murdoch University in 2018 and started a rotating internship. She then worked in general practice for a few years, before joining Animalius to pursue her passion for veterinary internal medicine.
SURGERY
DR TAKANORI SUGIYAMA
Registered Specialist, Small Animal Surgery
Taka grew up in Japan and has travelled the world, studying in Japan, USA, Slovakia and Australia. Taka moved to Perth from Melbourne where he was an academic surgeon and Lecturer in Small Animal Surgery at the University of Melbourne, where he was voted their clinician of the year in 2020.
With almost 25 years of veterinary experience, Dr Taka is a registered specialist in small animal surgery. He has a special interest in complex fracture repair which stems from his interest in putting things back together (he also loves working on old cars and motorcycles!). He also enjoys reconstructive surgery, other orthopaedic and neurological surgery and is experienced in complex abdominal and thoracic surgeries including thoracoscopy and laparoscopy.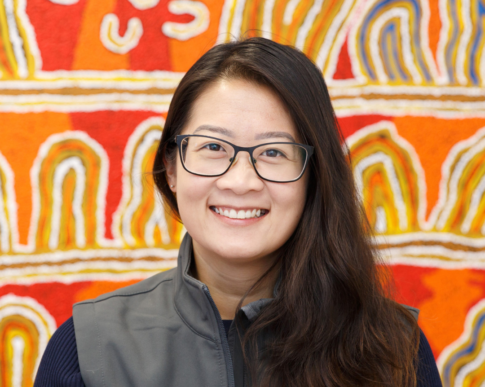 DR JACELYN NEO
Intern, Small Animal Surgery
Jacelyn graduated from Murdoch University in 2013, then spent several years as a general practice and emergency vet in rural NSW and Canberra. She found her passion in surgery during those first few years and passed the memberships examination in small animal surgery. She then returned to Perth and completed a surgical internship. After a few more years in general practice, she joined Animalius to continue her pursuit in surgery.
HOSPITAL VETS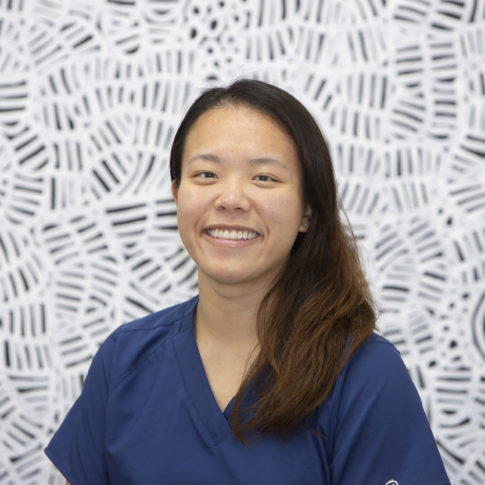 DR HILDA LI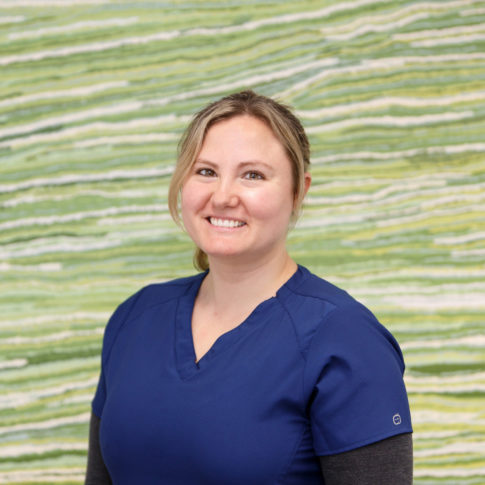 DR JOANA TODD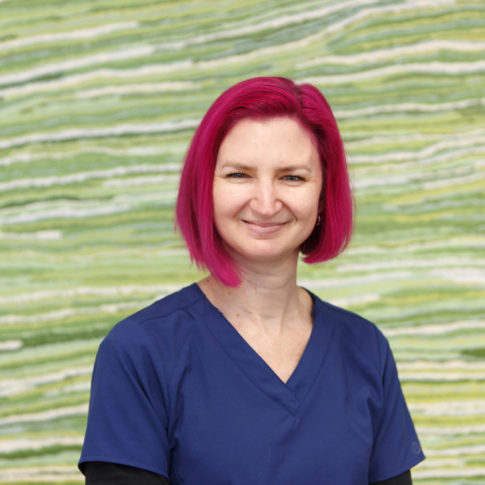 DR KYM HAACK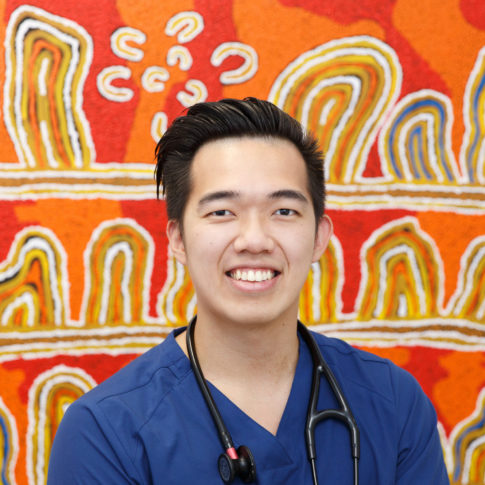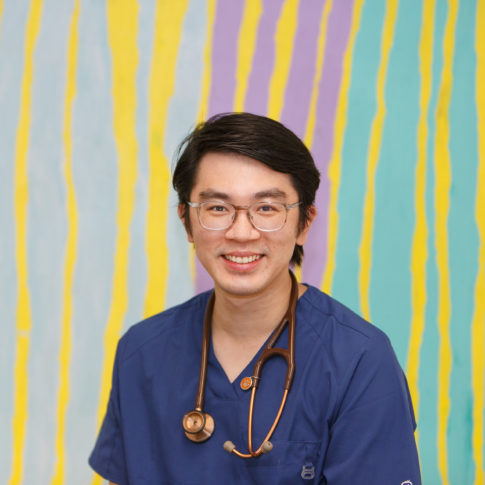 DR MICHAEL NG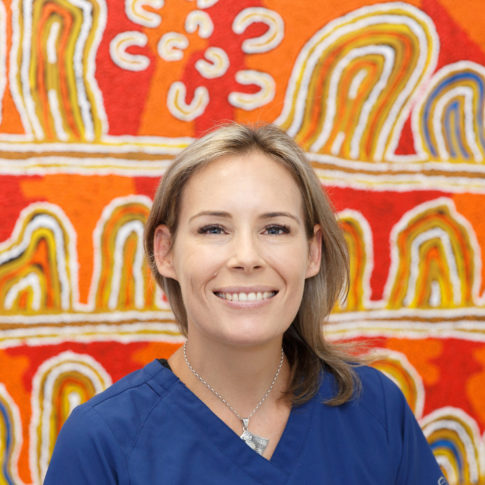 NURSES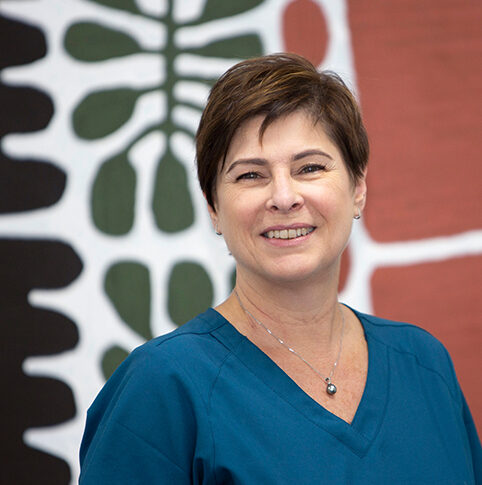 VANESSA DECINQUE RVN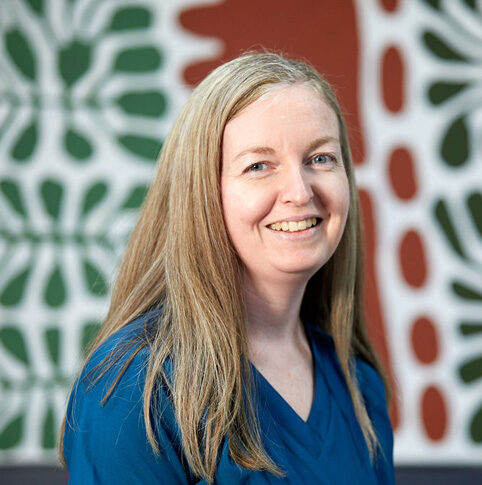 CHANTELLE HAMILTON RVN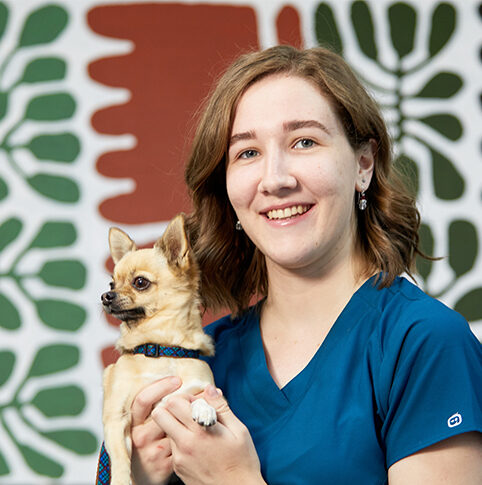 MADDI WARREN RVN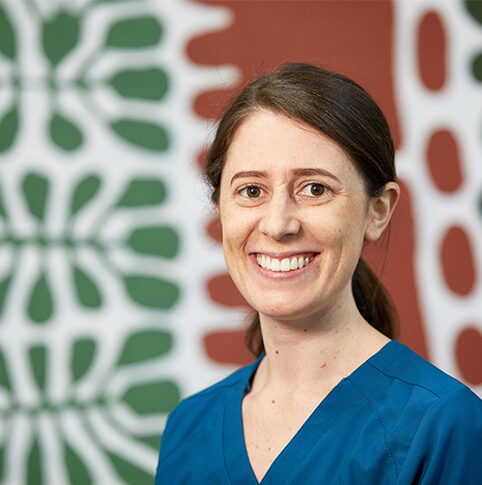 ANITA RENZULLO RVN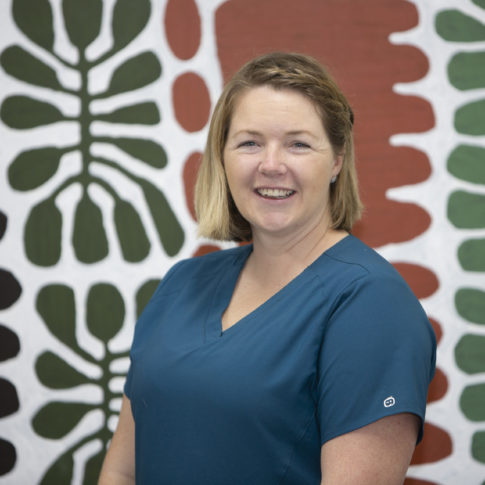 PETA BLACK RVN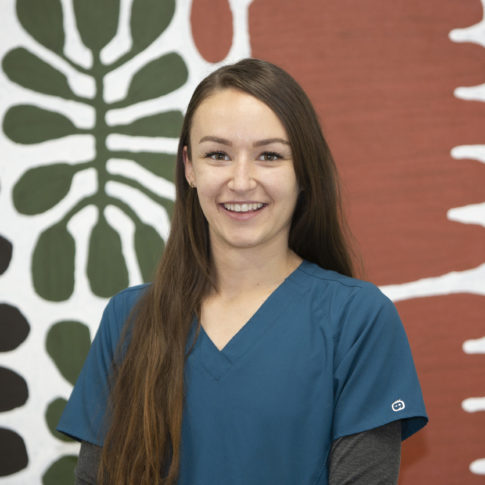 RENEE DI TOMMASO RVN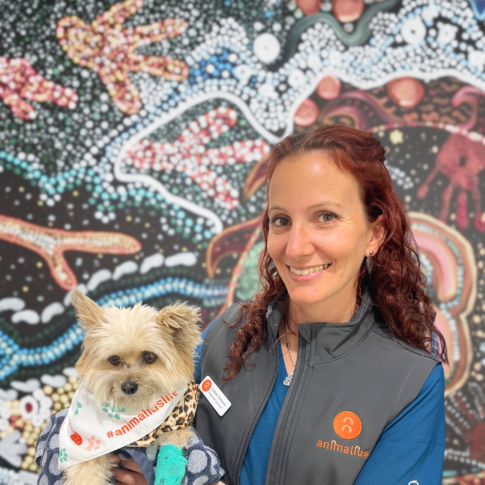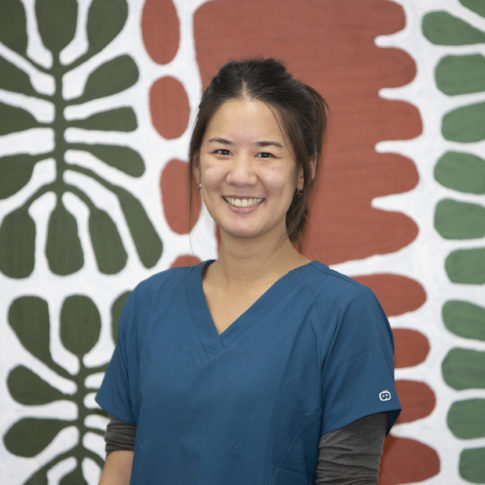 FIONA MATARRESE RVN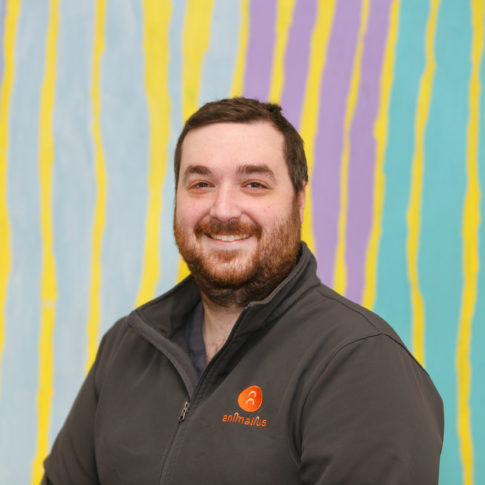 BEN HUNTER RVN
EMMA JACOMBS RVN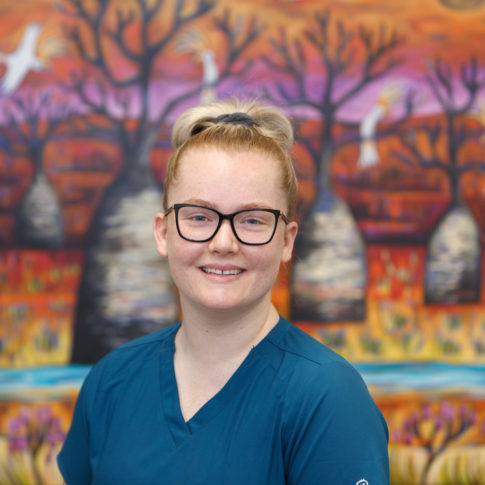 CHARLEY POMERY RVN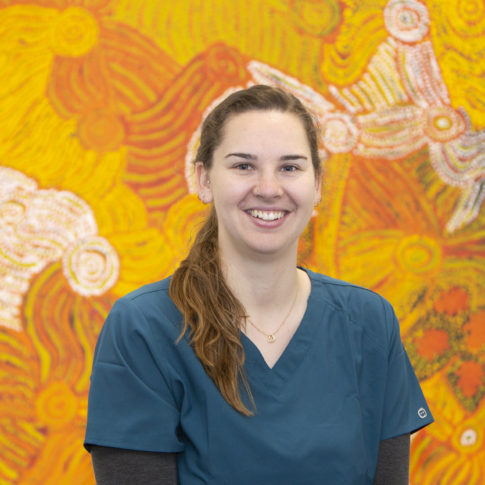 SHELBY BRODERICK RVN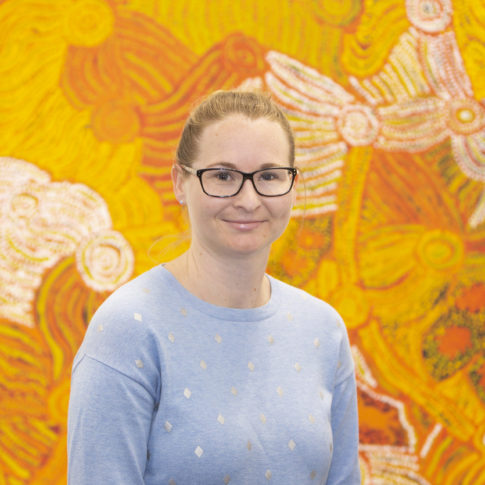 ALIX ROBERTS RVN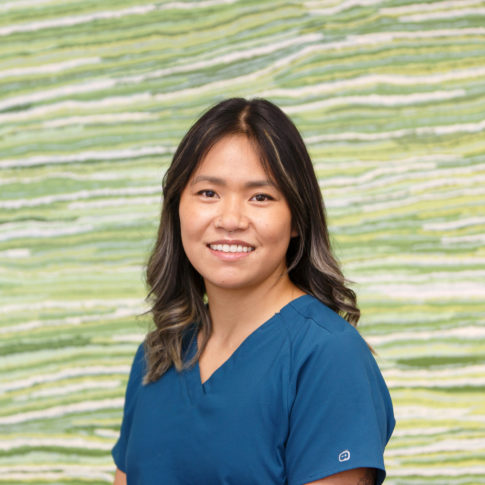 CHARLIE LUKASIK RVN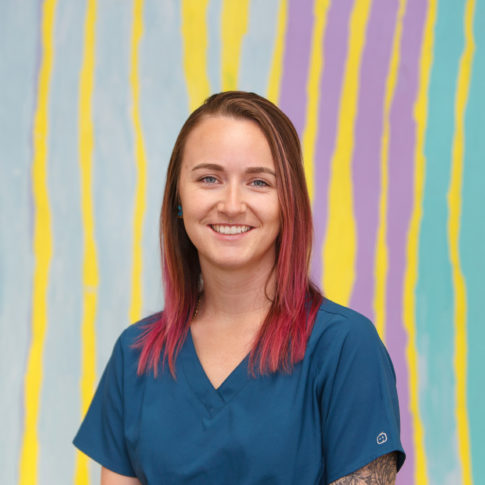 JAIMIE SCREAIGH RVN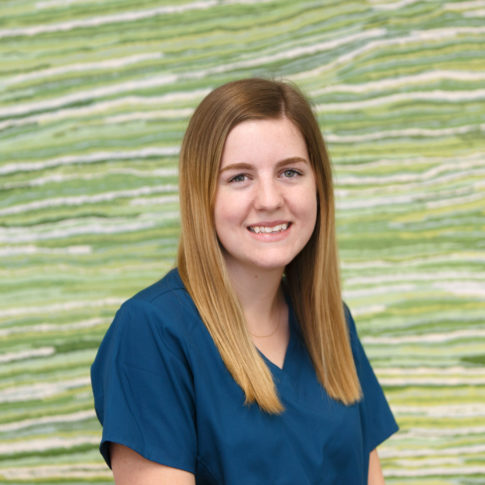 MONIQUE EDWARDS Animal Assistant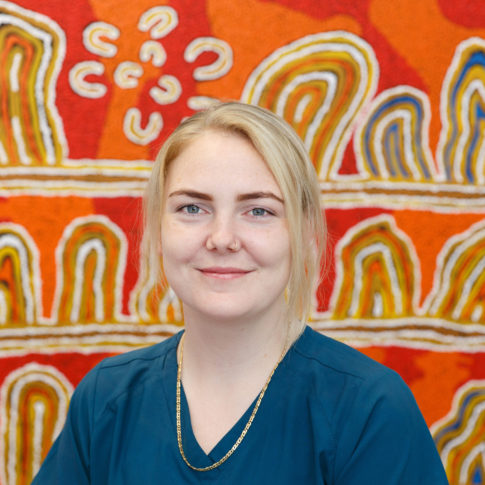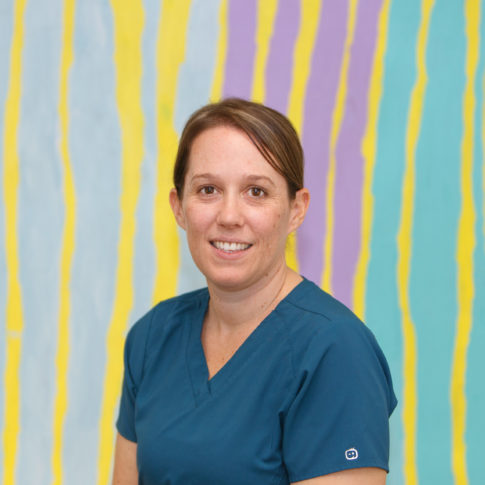 MICHELLE FOXCROFT RVN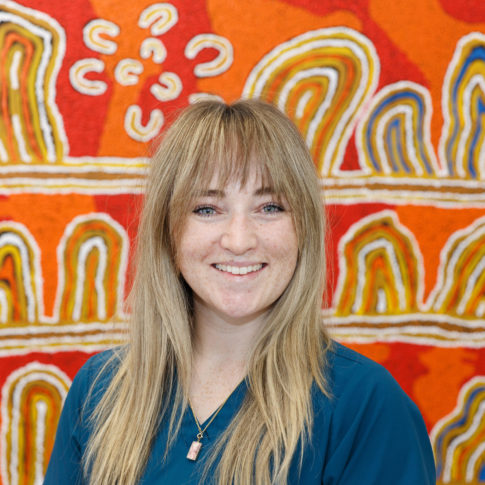 JESSICA NEILSON RVN
CLIENT SERVICES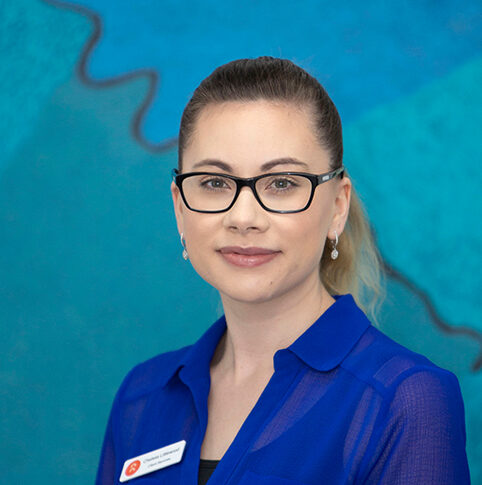 CHELSEA MURRAY
Office & Facilities Manager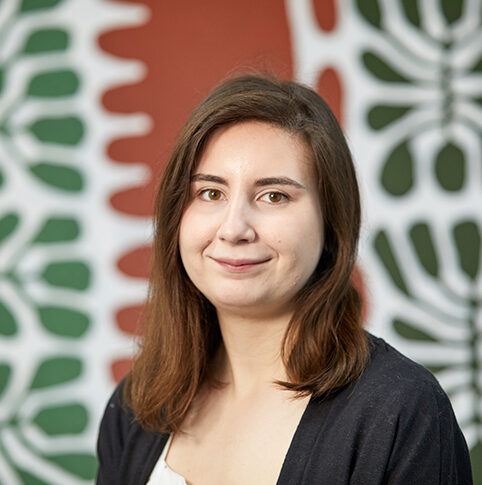 ASHLEY CULLEN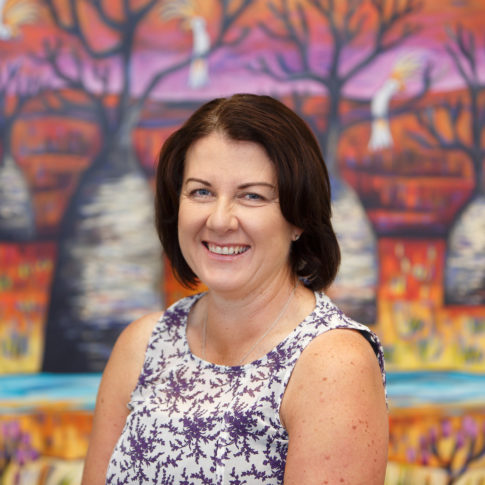 CAROLINE STEWART
ADMINISTRATION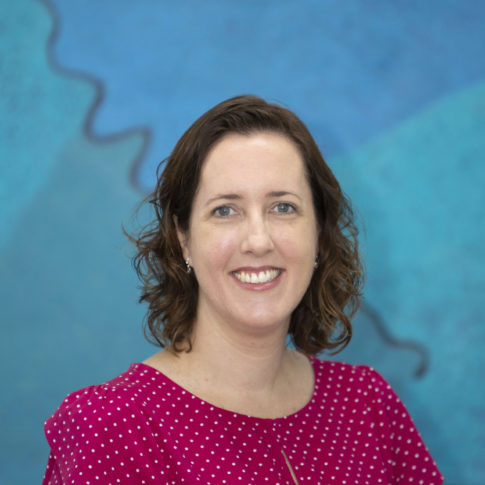 ALISON HALL
General Manager
ELAINE KORONA
Media, Marketing & Events Coordinator